Netflix Launches Smart Downloads for Mobile Users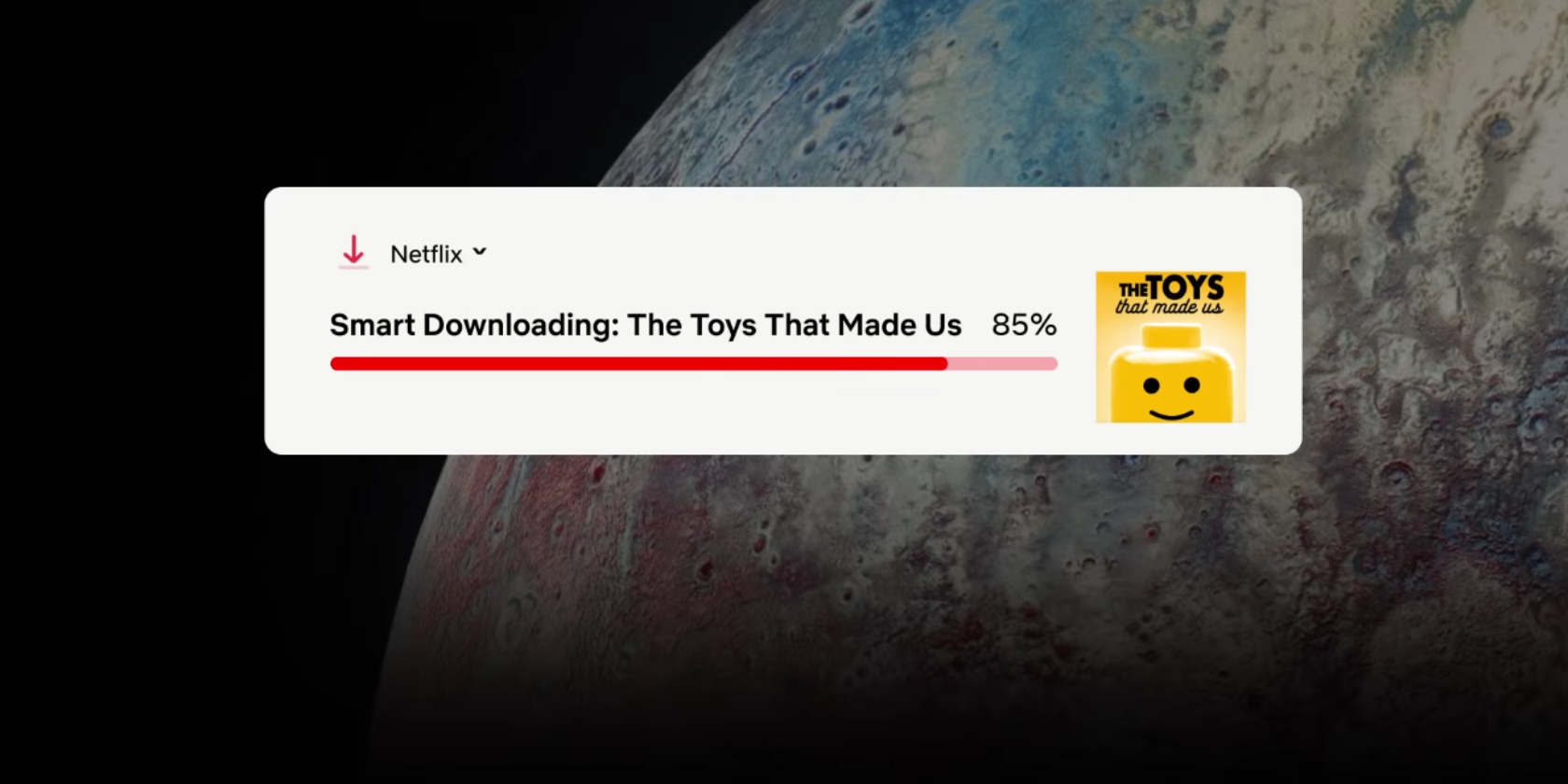 Netflix has launched a new feature designed to make it easier for binge-watchers to get their fix of flix. Smart Downloads sees Netflix managing your mobile downloads so that you don't have to. Which means you'll always have something to watch on your phone.
Since 2016, you have been able to download movies and TV shows from Netflix. For people who enjoy watching Netflix on the go but who don't have unlimited data, this changed everything. And now Smart Downloads have arrived to make life even sweeter.
Netflix Now Manages Your Mobile Downloads
Smart Downloads are exactly what the name suggests. With the feature enabled, Netflix will manage your downloads for you, and hopefully in a smart manner. Which means you can focus on watching your favorite content without worrying about managing it.
The idea is that when you finish watching an episode of your favorite show, Netflix will delete that episode off your mobile device and download the next episode in its place. This should prove especially useful for binge-watchers who burn through multiple episodes.
Smart Downloads only kicks in when you're connected over Wi-Fi. So if you're going on a long journey you'll still have to download lots of episodes in advance. However, as soon as you reconnect to a Wi-Fi network Smart Downloads will do its thing.
If you're one of those strange people who watches the same episode multiple times you'll need to turn Smart Downloads off. To do so, tap the Menu icon, scroll down and tap on App Settings, and under Downloads toggle the Smart Downloads feature off.
Smart Downloads Is Only on Android (for Now)
Smart Downloads is now available on Android, so Android users just need to update the Netflix app to gain access to it. Unfortunately, iOS users are going to have to wait a while longer, with Netflix suggesting Smart Downloads will hit reach them later this year.
If you weren't previously aware you could watch Netflix content offline now is as good a time as any to learn how to download movies and TV shows on Netflix. And then all that's left to do is discover the TV shows worth watching on your commute to work.
Read the full article: Netflix Launches Smart Downloads for Mobile Users